27 Outdoorsy Things To Do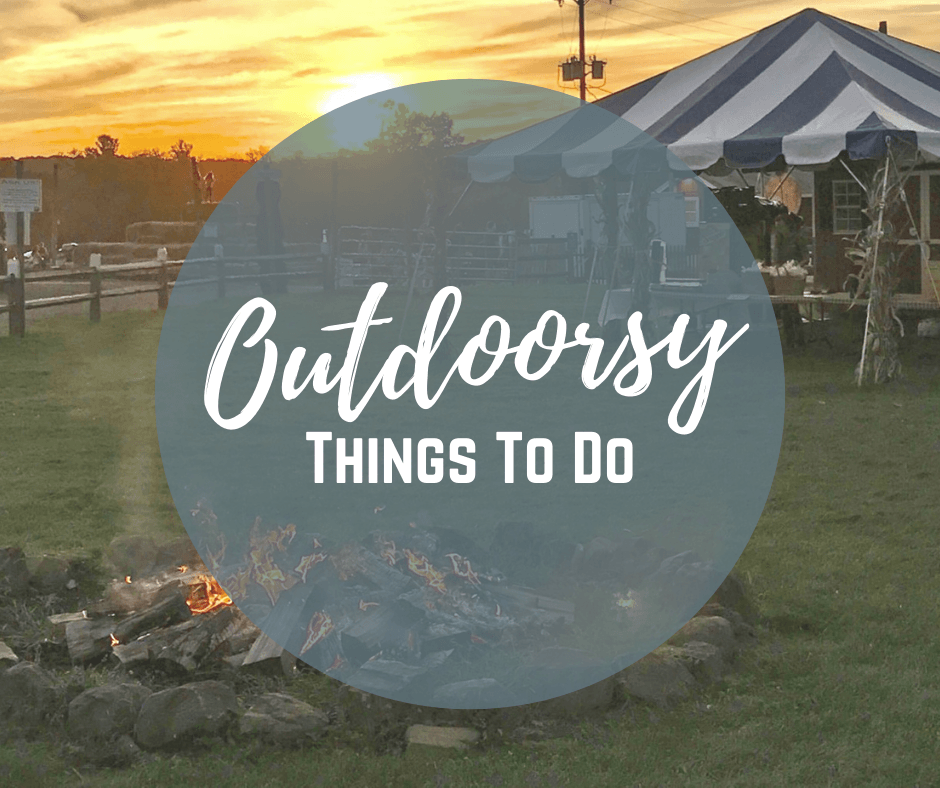 ---
Along with the somewhat frosty change in weather comes (almost) everyone's favorite time of the year – Fall season is here! And right here, right now we have the best 27 Outdoorsy Things To Do.
You know what that means? There are not only countless hayrides, pumpkin patches, corn mazes but spooktacular events and experiences too – just a stone throw away! Browse through our list of 27 Outdoorsy Things To Do this Fall and stay tuned for more!
Follow our Instagram and Facebook pages. Also, don't forget to sign up to our Newsletter to stay in the loop of all exciting things happening near you! 
To Do With Kids
1

Fall Fest at Shady Brook Farm

Photo Courtesy Of Shady Brook Farm

October 1 - October 31, 2020

Fall Fest is back at Shady Brook Farm this season!

Visit the conveniently located farm for fun activities ranging from Sunflower, Apple and Pumpkin Picking (while supplies last), to Wagon Rides, finding your way through a Giant Corn Maze, Live Music and so much more.

Lots of open space to spread out, lots of fresh air and bucket loads of fun – what more could you ask for this fall season?

When:

times vary

Get Directions:

Cost:

View Tickets
Vineyards & Wineries
1

Wine about it at Bishop Estate Vineyard & Winery

Photo Courtesy Of Trip Advisor

Fall 2020

It's sure been a hell of a year so far, wouldn't you agree? Lucky for us, we have booze (aka a hug in a bottle) to get us through it. So, while the kiddies enjoy the hayrides, corn mazes and other harvest celebrations – why not have an "adults only" harvest celebration? 

Take a trip with some friends or family members to Bishop Estate Vineyard & Winery, enjoy some outdoor seating and sip on a glass full of happiness! 

This stunning Winery is not only surrounded by beautiful foliage but also offers 20 delicious kinds of wine, outdoor seating AND they are open every day! (all the more reason to check it out!)

When:

Sunday - Thursday (11AM - 5PM), Friday - Saturday (11AM - 9PM)

Get Directions:

Cost:

View Tickets

2

Live Music at Crossing Vineyards & Winery

Photo Courtesy Of Party Space

October 2020

As we all know, this year's events are definitely a lot different than we're used to but that won't stop us from making the best of it!

Crossing Vineyards and Winery, located in Newtown, PA, offers many public events throughout the year, these include food and wine pairings and tastings, holiday themed events, Ladies' Nights, Picnics and so much more!

Upcoming events this season include but are not limited to – Live Music at the Vineyard, where you can enjoy some wines and beers by the bottle in the outdoor seating area while jamming out to live performances; Wine and Bundt Cakes (need I say more?); Tarot Card Reading & Wine Tasting and so much more! 

When:

Monday - Sunday, 12PM - 6PM

Get Directions:

Cost:

View Tickets

3

Sip on some goodness at New Hope Winery

Photo Courtesy Of New Hope Winery

October - November, 2020

The New Hope Winery has been an established winery in Bucks County for over 25 years, and it is safe to say that the wine options and live music are nothing short of exquisite! 

Visit the conveniently located winery, sit back, relax and jam out to live performances by Classic Stones: A Tribute To The Rolling Stones, Griffin House, Raul Malo and more! 

While taking in the musical vibes, sip on some goodness! With options ranging from a refreshing and crisp Pinot Gris, to an imported Bogle Merlot, a bubbly Rapido Prosecco and more.

When:

Thursday-Saturday (11AM - 9PM), Sunday (11AM - 5PM)

Get Directions:

Cost:

View Tickets

4

Try the Newest Wine at 1723 Vineyards

Photo Courtesy Of 1723 Vineyards

October 2020

A bit of a drive from Philly but absolutely worth the journey! 1723 Vineyards is located behind the historical village of Kemblesville, Pennsylvania. This stunning vineyard was established in 2015.

1723 Vineyards has very recently announced a new release – their Traminette 2019! This wine is described as a "vibrate white with hints of lychee, pineapple, white peach, honey and floral notes". Now if that doesn't tickle your taste buds, I don't know what will. 

Head to 1723 Vineyards ASAP to try their newest addition, as they are offering it by the glass in the month of October. Sip sip hurray!

When:

Saturdays & Sundays, 12PM - 5PM

Get Directions:

Cost:

View Tickets

5

Wine and Yoga at Folino Estate

Photo Courtesy Of Folino Estate Vineyard & Winery

Fall 2020

Folino Estate is a vineyard, winery, restaurant, tasting room, and banquet facility. From baby showers, to graduation parties, to bridal showers, weddings, milestone birthday parties, and retirement parties, Folino Estate is the place people can come to to create everlasting memories.

This season – with fun events ranging from Fall Vineyard Harvest Celebrations, to Live Music, Wine and Yoga featuring Live Music and a Wine Club Pick Up Party – Folino Estate Vineyard & Winery is the place to be!

This gorgeous estate is known to be a great place to visit, drink delicious wines and pair these with fine dining options.

When:

Wednesday - Sunday, 11AM - 6:30PM

Get Directions:

Cost:

View Tickets

6

Enjoy the Views at Mountain View Vineyard

Photo Courtesy Of Pocono Mountains

Fall 2020

Hayrides around the vineyard, Hallowine, Strut Your Mutt Parade and so much more – oh, what a time to be alive! And what a time to head to Mountain View Vineyard! With fun events like these coming up, stunning views and outdoor seating there's really little to no reason not to visit.

Nestled in the beautiful Pocono Mountains of Pennsylvania, Mountain View Vineyard provides their guests with only the finest products possible.

With wine options ranging from a semi-dry Aurore, to the sweet Niagara; and craft brews from IPAs to Hefeweizen, there is certainly something that will satisfy your taste buds!

When:

Monday - Sunday, 11AM - 6PM

Get Directions:

Cost:

View Tickets
Halloween & Haunted Attractions
1

The Bates Motel & Haunted Attraction

Photo Courtesy Of Delco Times

September 25 - November 1, 2020

The Bates Motel invites all you ghouls and goblins to stroll through their new walk through attraction. New props, sets and amazing lighting effects are added to send chills down your spine!

Make sure to wear appropriate clothes (bring your spare undies!) and shoes and prepare to be guided through the trail by creatures awakened from their deadly slumber. 

This attraction earned the vote of America's Most Entertaining Haunted Attraction by America Haunts and CNN Travel last year and welcomes you back for another season of scares and frights!

When:

Sunday - Wednesday (6:30PM - 9:30PM), Thursday - Saturday (6:30PM - 10:30PM)

Get Directions:

Cost:

View Tickets

2

Wander through Sleepy Hollow Haunted Acres

Photo Courtesy Of Sleepy Hollow Haunted Acres

September 26 - October 31, 2020

Spooky season has crept up on us, ladies and gents. Finally, 'tis the season to get freaky! It surely doesn't get freakier than a haunted house, let alone a freaking haunted village! 

Venture down to Sleepy Hollow Haunted Acres, discover abandoned gardens and wander into the depths to find crypts and catacombs hidden beneath the manor. Your visit is promised to be filled with "bone-chilling frights at every turn". I doubt it gets spookier than a far-from-casual stroll through ruins of a bewitched village haunted by ghosts of the outlaws and outcasts that lived there in the 1800's (meep). 

This top rated attraction ensures a safe experience and bucket loads of scares and frights. Your adventure will primarily take place outdoors – masks and social distancing are a must!

When:

Friday - Sunday, times vary

Get Directions:

Cost:

View Tickets

3

Night of Terror at Creamy Acres Farm

Photo Courtesy Of Creamy Acres Farm Night of Terror

October 2 - October 31, 2020

Pay a visit to Night of Terror Haunted Attraction, #2 of the Best Places In The Northeast To Celebrate the Halloween season – second to the city of Witches, Salem, MA!

Since the spooky season is finally here, this 100-acre park – the largest Halloween park in New Jersey – is crawling with zombies, killer clowns and chainsaw-wielding maniacs. What better way to protect yourself than with paintballs? Oh yes, hop on the Haunted Paintball Hayride.

Climb aboard a wagon, channel your inner zombie slayer and use paintball guns to defend the crew against live actors dressed as zombies and intricate moving props in a host of scenes over a 15-minute ride! Straight out of an action movie if you ask me.

When:

times vary

Get Directions:

Cost:

View Tickets

4

Haunted Hayride at Field of Screams

Photo Courtesy Of Lancaster County Magazine

October 2 - November 14, 2020

Welcome to your worst Nightmare!

As America's #1 Haunted Attraction and home to The renowned Haunted Hayride, The legendary and absolutely terrifying Den of Darkness, The Frightmare Asylum haunted hospital, and the dark and demented Nocturnal Wasteland – Field of Screams remains the most disturbingly, heart-poundingly, intensely awesome attraction of America!  

Looking for bone-chilling screams, demented creatures, and bloody sights unlike anything you have ever witnessed before? Then Field of Screams is the place to go!

When:

Thursday - Sunday, 5PM - 11PM

Get Directions:

Cost:

View Tickets
By: William Zimmerman